Showcasing the role and relevance of gardening stores in tomorrow's sustainable world
In times of digitalisation and climate change, gardening retail has an opportunity to be more relevant to consumers than ever before. This year's EFSA Concept Store at spoga+gafa, a joint presentation by the two organisations, was once again an inspiring, future-oriented, showcase. Divided into 4 sections, it displayed tangible examples and product ideas relating to Sustainability, Biodiversity, Technology and Food.
SU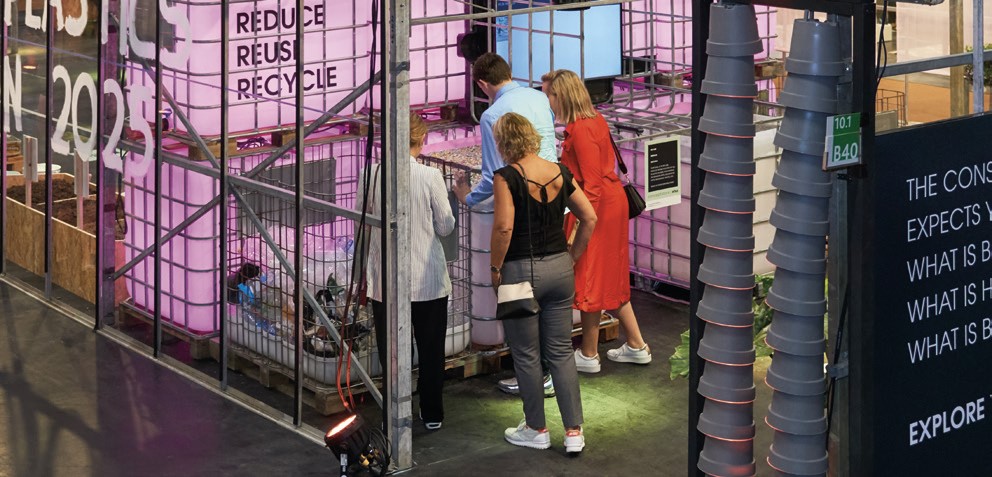 STAINABILITY
Expanding the focus beyond just products and sales, the Store demonstrated responsibility in its approach to resources and hazardous materials. Plastic was nowhere to be found, except as an upcycled flower pot or in an instructional presentation about recycling. All four zones gave concrete answers to the question of how horticulture will contribute to halving the use of plastic materials or recycling by 2025. Visitors to the sustainability zone encountered plant containers made of 80% recycled materials and self-fill stations for substrates and flower bulbs designed to eliminate packaging waste.
BIODIVERSITY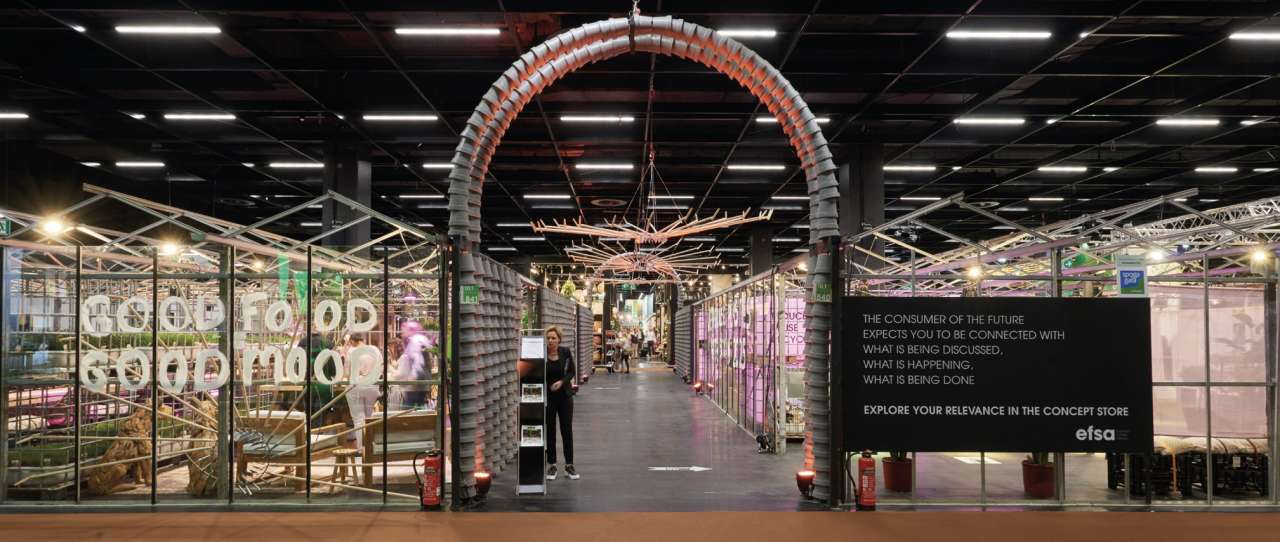 Another part of the Store looked at how we'll be able to do things which are important for tomorrow's world, such as protecting useful insects and setting up water recycling systems that prevent drinking water from being wasted.
TECHNOLOGY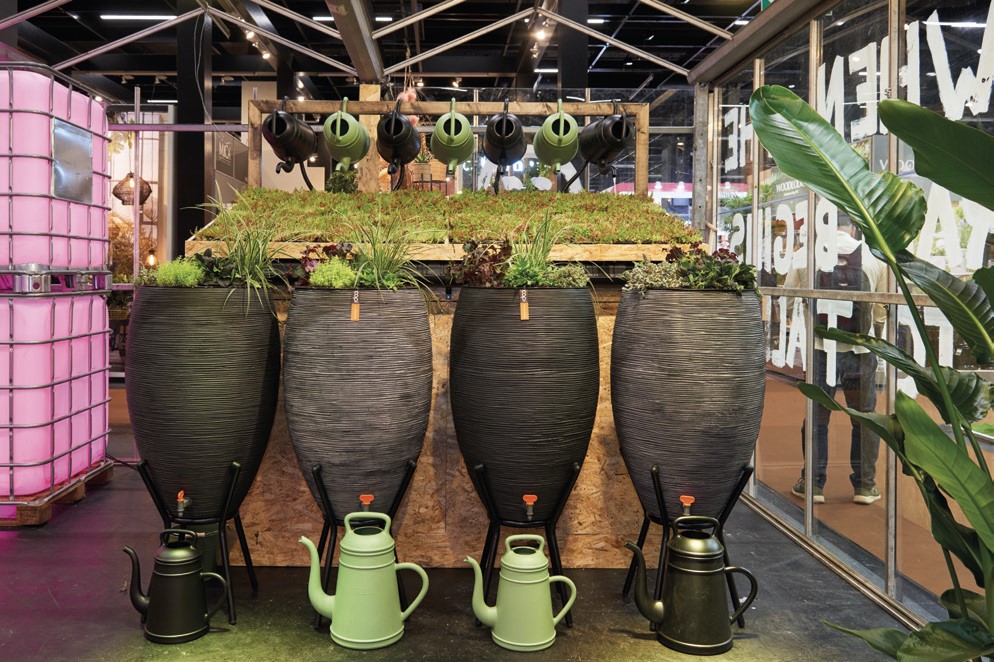 The Concept Store demonstrated a new approach to establishing dialogue with customers, including using new technologies to enable customers to make better choices, as well as methods for instant, real-time interaction through social channels. The best interactions often take place in an environment that's physically pleasant. Gardening stores with good hospitality facilities are on to a winner here. We showed what you can do with seating areas, big tables, a bar counter and food prepared from freshly harvested ingredients, locally sourced from sustainable cycles.
FOOD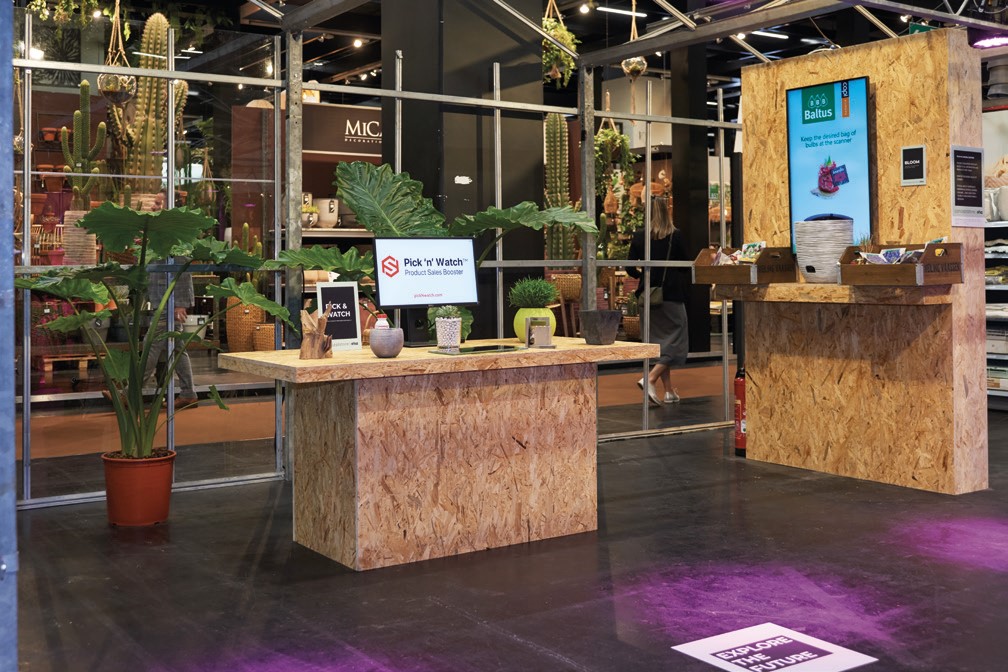 The Food Innovation zone presented a powerful case for the future of sustainable nutrition with cuisine that sparked plenty of curiosity and tempted visitors to try. A selection of vegetarian dishes and others made with completely new and innovative ingredients were presented for tasting. One of these was a quiche made with mealworms, which generated a great deal of interest while answering the question of how we can reduce and replace consumption of 'traditional' meat. The taste experience was rounded off with a bottle of "Beer from Heaven's Bar", made with purified rainwater. And to make sure everything was truly sustainable, the glass-bottled drinks were served in glasses and the snack service ware was made from renewable raw materials.
Through its Concept Store 2019, EFSA once again demonstrated how retailers can take on a new role by switching from just being distributors to being innovative partners who take responsibility for keeping our world habitable. Only those who dare to re-think and put new ideas into practice will remain credible to their future customers.