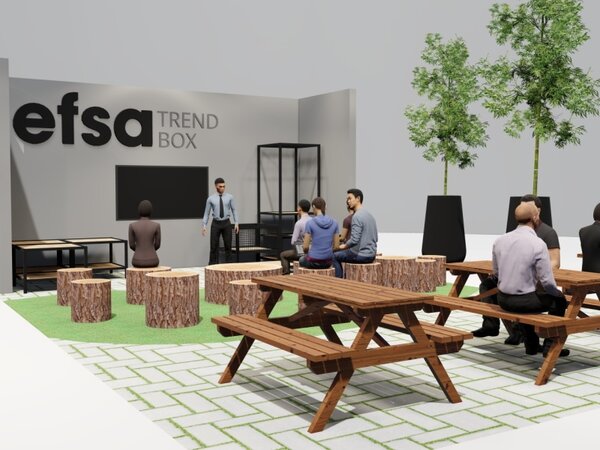 LET'S MEET AGAIN: WHERE NATURE MEETS TECHNOLOGY
A place where we can see each other again after a long time, where there is room to meet and experience. Experiencing each other and the world around us. Where a natural landscape can be felt but also a technological landscape can be experienced. A world and a future in which there is no longer a clear boundary between nature and technology.
SEE FURTHER
Green is the prime color of the world, and that from which its loveliness arises. Nature is our oxygen and our existence. Fortunately, we can still reap its benefits every day. The period in which human always thought they were above nature, has been overtaken. Evidence can be found just by looking around us: climate change, the effects of digitalization on mental wellbeing and for example global health. Solutions like green cities, climate adaptive gardens, greening of gardens, biobased materials, 3d printing, robotization and physical wellbeing are steps in the right direction. But no human technology can fully replace ´nature´s technology´ perfected over hundreds of millions of years in delivering key services to sustain life on Earth. Technology should be seen as a tool, not the solution. We as people will always be the solution to our problems and nature will respond to it.
SEE THE FUTURE
We have to find ways to work together with nature. There is a big opportunity to initiate change and help the next generation to reconnect with the planet. A world in which nature and technology go together, where 1+1=3. A world where we want to celebrate the merging: a connected future between nature and technology.
LET'S MEET AGAIN
We invite you to visit the EFSA Concept Store, where the connection between nature and technology is being shown. Explore how to inspire, inform and activate your customers with green solutions and stories about the value of nature and technology. Welcome in the Concept Store!